COUNTERSTRIKE – Counteracting sarcopenia with proteins and exercise
PROJECT IS COMPLETED
Project period: 2015 – 2019
The main aim of COUNTERSTRIKE is to develop a tool for rapidly assessing age-related loss of skeletal muscle mass, termed sarcopenia, to find individual treatments to promote the maintenance of a healthy level of skeletal muscle mass.
The University of Copenhagen is running an ambitious intervention study Counteracting Age-related Loss of Skeletal Muscle Mass (CALM) aimed at providing evidence-based recommendations for alleviating sarcopenia through protein supplementation and exercise.
The project is collecting a large number of blood and faecal samples to determine the impact of increased protein intake and exercise on the gut microbiota and the blood metabolome.
COUNTERSTRIKE aims to complement the CALM project with a full metabolomics investigation of all samples in the CALM cohort with an emphasis on determining the lipoprotein particle distribution and linking this to gut microbiota, metabolomic potential and host physiological parameters focusing on skeletal muscle mass.
Global screening and individual counterstrike
The lipoprotein particle distribution predicts cardiovascular outcomes and is associated with obesity and insulin resistance. Body weight decreases with age, whereas a more atherogenic lipid profile is common, but little is known about the lipoprotein particle distribution in elderly people or the effect of exercise.
It is the ambition of this consortium, including national and international, academic and industrial partners, to establish a rapid screening method to determine the lipoprotein particle distribution based on nuclear magnetic resonance (NMR) spectroscopy, apply it to the CALM cohort and link the results to gut microbiota and host metabolism, making them available for future research.
A new spectroscopy-based screening method will enable the global screening of elderly people to determine each individual's health status and allow for an individual "counterstrike" against sarcopenia.
Funded by: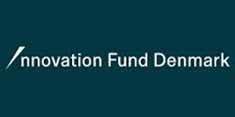 COUNTERSTRIKE has received DKK 15,633,418 from Innovation Fund Denmark
Additional funding from: Bruker BioSpin GmbH, Arla Foods Amba, Unilever R&D Vlaardingen, and all university partners
Project: Counteracting Sarcopenia with proteins and exercise - screening the CALM cohort for lipoprotein biomarkers - COUNTERSTRIKE
Period:  1 April 2015 - 31 August 2020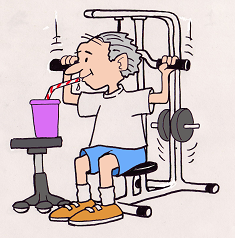 Brochures on sarcopenia and cholesterol
Two brochures on sarcopenia and cholesterol, respectively, have been published in connection with the COUNTERSTRIKE project.