Project details: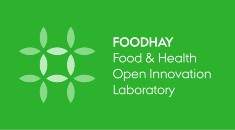 FOODHAY was funded as part of the Danish Roadmap for Research infrastructure.
Project:
 FOODHAY
Period:
  November 2019 - December 2023
Granted by: Ministry of Education and Research (DKK 51.55 mio.)
Total budget: DKK 103.1 mio.
Total UCPH FOOD budget: DKK 26.1 mio.
---
Contact the UCPH FOOD representative:

Nanna Viereck 
Associate professor
---
FOODHAY articles in the media (in Danish)
The following articles have been published in the Danish food science magazine Plus Proces.