New fermentation concept will provide unique Danish fruit wines
PROJECT IS COMPLETED
Period: 2014 - 2018
A new fermentation method, which is closely linked to the Danish winter climate, shall ensure uniqueness in Danish fruit wines.
The hypothesis is that a naturally slow fermentation process – a consequence of the Danish winter climate – will have a positive effect on the concentration of flavour components, which can be controlled through real-time process analysis.
The overall goal is to reduce waste and utilise the unique flavour characteristics of traditional Danish apples and to significantly reduce the use of fertilisers and fungicides.
Danish fruit wine producers will acquire new knowledge and evidence regarding the quality potential of local apple varieties as the basis for product development and for increased uniqueness and quality of fruit wines.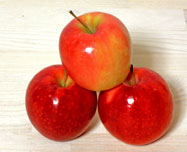 The control of spontaneous fermentation is essential for flavour development, as growth of unwanted microorganisms can result in off-flavours.
A central control element is based on the timing of turnings of wine at selected times and after periods of frost. In this context, rapid analysis of the pH, alcohol level and sugar composition of the wine is of paramount importance. 
Maximum process control will be achieved through near-infrared (NIR) analysis, which is ideal for process control as rapid results can be achieved using this technology.
Funded by: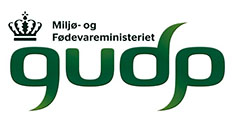 Project: New fermentation concept will provide unique Danish fruit wines
Original title: Udvikling af naturnær frugtvin og frugtvinskultur i Danmark - NatVin
Period:  1st of January 2014 - 27th of May 2018
Grant donor: Green Development and Demonstration Programme (GUDP)
FOOD grant: DKK 3,044,000
Total budget: DKK 10,177,000
Contact

Mikael Agerlin Petersen
Associate Professor
Design and Consumer Behavior