Plant based foods and Biochemistry
Our aim is to generate knowledge about functionality of the different food components and their interactions, in order to contribute basic understanding of food ingredients that can be translated into future strategies in food biotechnology.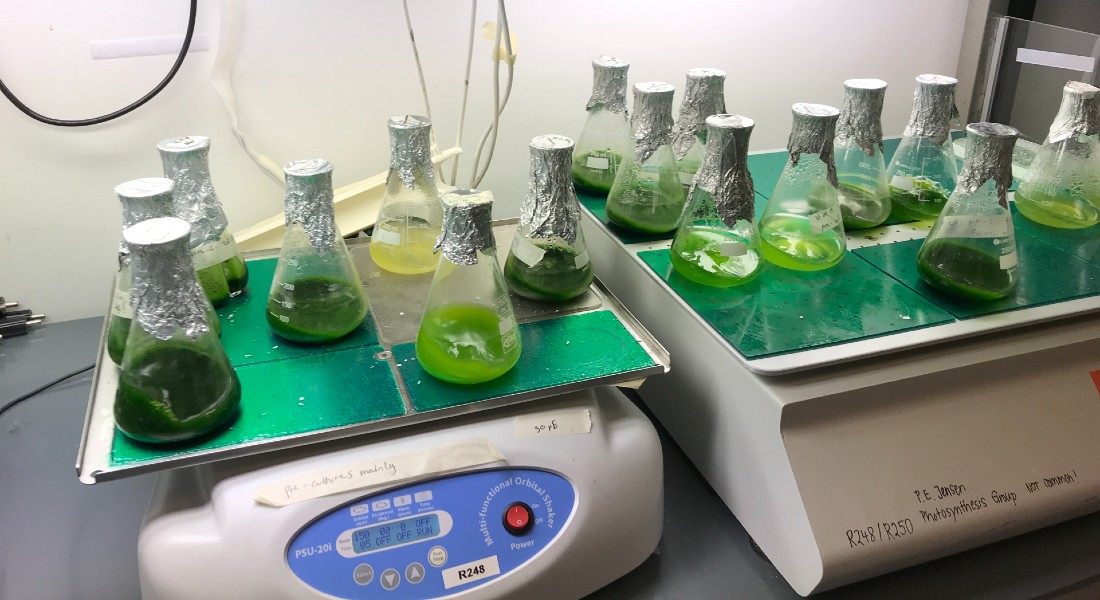 We work with food sources such as plants, microalgae, fungi, and various side streams. A major focus is molecular and structural characterization of proteins, interactions with other proteins and other components in the food matrix to assess the relation between protein composition, functionality and food quality.¨
Education in Food Science and Technology with specialisation in plant-based foods
We are in particular interested in plant seed proteins, their quality in respect to amino acid content, in vitro digestibility, content of antinutrients and how processing of the seeds and proteins can affect these parameters.
Read more about plant-based food research at the University of Copenhagen, UCPH FOOD
Biochemical, physical and molecular characterization of food components.

Protein biochemistry and protein quality.

Proteomics

In-vitro digestibility.

Anti-nutritional compounds.

Food microstructure and functionality.

Rheology and texture.

Algae and fungal fermentation.

Processing and fractionation of biological materials.

Enzyme applications and bioengineering.
Proteomics platform

IVPD platform

Protein purification

Protein characterization and quantification

Food grade facilities – lab and kitchen
Photosynthetic cell factories for production of phenylpropanoids (PhotoPro)(NNF Biotechnology-based synthesis & production research - Project Grants 2019) (not yet digital)

Building microstructure and flavor through fermentation of plant ingredients (Erhvervs-ph.d.) (not yet digital)
Group members:
| Name | Title | Phone | E-mail |
| --- | --- | --- | --- |
| Search in Name | Search in Title | Search in Phone | |
| Amin, Ashwitha | PhD Fellow | +4535333787 | E-mail |
| Dodge, Nadia | PhD Fellow | +4535326713 | E-mail |
| Duque Estrada, Patricia | Postdoc | +4535325638 | E-mail |
| Gouseti, Ourania | Associate Professor | +4535324048 | E-mail |
| Jensen, Poul Erik | Professor | +4535333340 | E-mail |
| Lametsch, Rene | Associate Professor | +4535333483 | E-mail |
| Larsen, Mads Emil | PhD Fellow | +4535335542 | E-mail |
| Masiá, Carmen | PhD Student |   | E-mail |
| Olsen, Malene Fog Lihme | PhD Fellow | +4535326586 | E-mail |
| Petersen, Iben Lykke | Associate Professor | +4535321326 | E-mail |
| Terkelsen, Linda de Sparra | Laboratory Coordinator | +4535333247 | E-mail |
| Vinde, Marcos Hamborg | Postdoc | +4535323494 | E-mail |
| van der Luijt, Casper Robert Balten | PhD Fellow | +4535325627 | E-mail |
Contact the research group leader:

Poul Erik Jensen
Professor 
---
Department of Food Science, University of Copenhagen (UCPH FOOD)
Rolighedsvej 26, room number R373
1958 Frederiksberg C
Denmark