Growing Food CPH
PROJECT IS COMPLETED
Period: 2017 - 2020
Growing Food CPH is a start-up acceleration programme offering knowledge-intensive boot camps with specialist scientists, tailor-made mentor schemes and business experts attached.
The Growing Food CPH programme aims to help you grow your start-up by combining food and food-tech knowledge from the Food Science departments at three universities (University of Copenhagen, Technical University of Denmark and Aalborg University) with start-up specialists from the investment company CAPNOVA A/S. The programme runs from March 2017 until March 2020, and there will be two full rounds of the activities scheduled below.
Applicants selected for the programme will get:
A three-day boot camp: Focus on extensive business model development and sparring with high level scientists and researchers from the three universities.
Thematic two-day boot camp: Specific food and food-tech knowledge to strengthen your business model.
Mentor programme: Participants are partnered with a mentor with science or business competences.
Access to special advisors: Participants will get the opportunity to collaborate with special advisors.
Pitch event: Selected start-ups qualify for a unique pitch event with the participation of early stage investors and potential industry partners.
Growing Food CPH encourages all food start-ups to apply – students, Ph.D.'s and anyone at an early business stage. The programme looks for innovative knowledge intensive start-ups within food and food tech or related areas. The programme focuses on start-ups from the Greater Copenhagen area.
Funded by: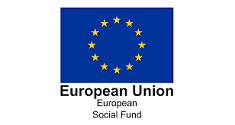 Project: Growing food CPH
Period:  1st of March 2017 - 1st of March 2020
Grant donor: The European Social Fund (The European Union), Growth Forum Capital Region, The Capital Region of Denmark
FOOD grant: DKK 1,300,000
Total grant: DKK 9,500,000
Contact

Nanna Viereck
Associate professor
Department of Food Science