25 April 2022
FOODHAY - collaboration on the foods of the future
FOODHAY
Several Danish universities and companies have joined forces to create a joint high-technology laboratory platform FOODHAY. Through new research infrastructure, FOODHAY will contribute to developing healthy and sustainable foods of the future as well as reducing food waste through advanced process and research equipment. So far, collaborations have been established with more than 90 Danish and international companies.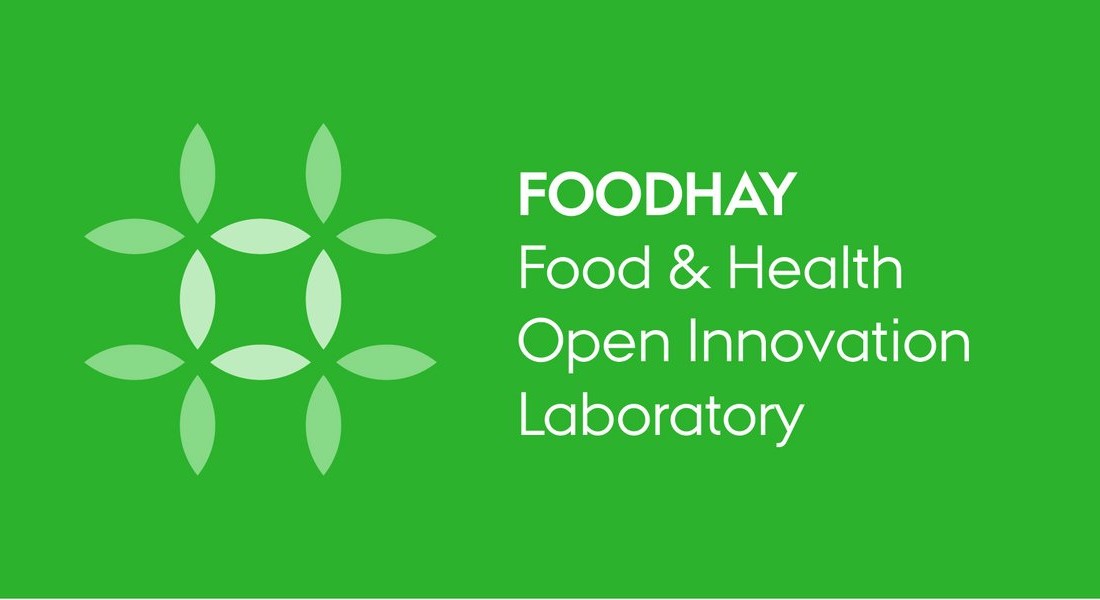 By Heidi Kornholt – DTU, Lene Hundborg Koss – University of Copenhagen, Anne Louise Dannesboe Nielsen – Technological Institute, Lise Bundgaard – Aarhus University 
The original version of this article was published in Plus Process vol. 3 / 2022 (in Danish)
With a grant of DKK 51.5 million from the Ministry of Higher Education and Science, the laboratory platform Open Innovation Food & Health Laboratory – FOODHAY" is busy creating new knowledge for the sustainable food of the future. Behind FOODHAY are the research institutions Aarhus University, Danish Technological Institute, University of Copenhagen and DTU. Arla is a strategic partner – and both Food & Bio Cluster Denmark and Confederation of Danish Industry actively contribute as representatives of the Danish food companies. The four research institutions and Arla have matched the grant, so that the total investment in research infrastructure is approximately DKK 103 million.
Since FOODHAY first saw the light of day at the end of 2019, about 80 new pieces of research equipment have been purchased, which are disturbed among the laboratories of the research institutions – and more are on the way.
"Access to the latest research infrastructure is crucial to be able to deliver research with groundbreaking results. Denmark has a leading position in food, and it relies on close research and business collaboration, where new knowledge leads to new innovation and new products." explains Michelle Williams, who is head of the Department of Food Science at Aarhus University and the consortium.
"With FOODHAY we are strengthening the research infrastructure across the country by collaborating and coordinating our efforts," she continues.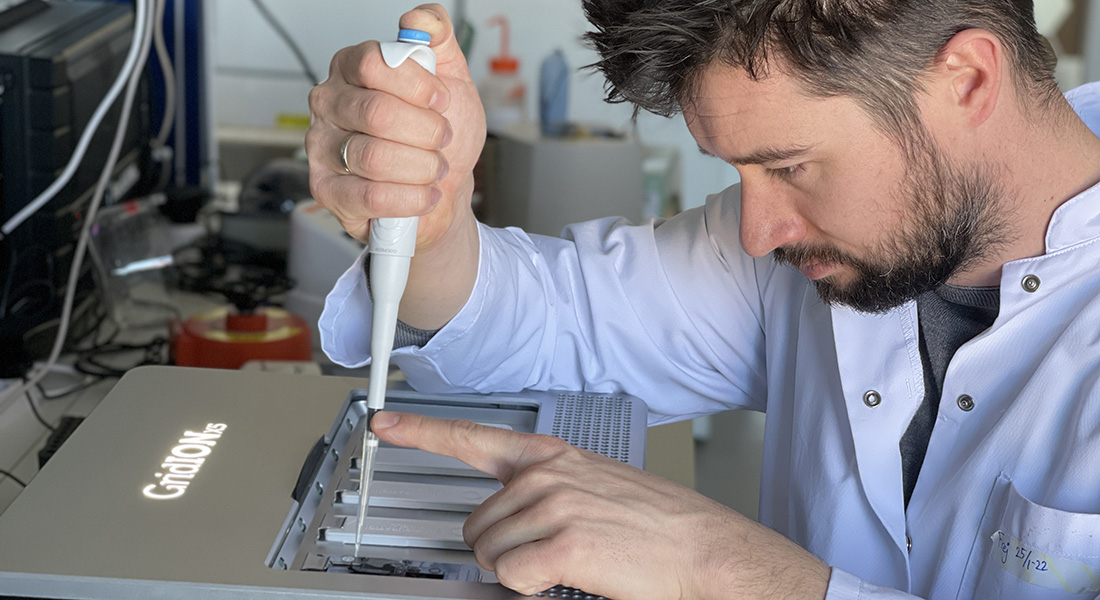 Broad support from the food industry
The goal of FOODHAY is to create new knowledge for use in the food industry and to develop talent among students, researchers and employees in food companies. FOODHAY therefore invites companies to collaborate on development of healthy, safe, tasty and sustainable foods of the future – and so far, collaborations have been established with more than 90 Danish and international companies.
"Companies must seize the opportunity to work with universities and other knowledge institutions. It provides access to specialized knowledge and equipment that would not otherwise be within reach. With FOODHAY, we have a high-class platform that I expect will help to further elevate and intensify collaboration on all the themes where we in the industry need new knowledge; not least when developing the food of the future. I look forward to following the results," says Industry Director Leif Nielsen from DI Foods.
"In a small, but skilled, food country, it is obvious to invest in advanced equipment in this way, where as many people as possible can benefit from the equipment and bear the costs together, adds Peter Langborg Wejse," Head of University Collaboration, Arla Foods.
Food & Bio Cluster Denmark is also following the initiative with great interest.
"For us, it is important that Denmark offers the best framework for innovative research in our area. Equally important is that the advanced equipment and the knowledge associated with it are made as accessible as possible to both small and large companies, so that it can help accelerate innovation and green transformation in the industry. We are happy to contribute to this through Food & Bio Cluster Denmark's activities and network," says Lars Horsholt Jensen, Chief Operating Officer, Food & Bio Cluster Denmark.
This is how collaborations work
Food companies, researchers and students at home and abroad can access the research infrastructure in FOODHAY.
Collaboration usually takes place through joint research projects between companies and the research institutions in FOODHAY where the research equipment is located. The majority of the equipment is highly specialised, state-of-art equipment, and its use often requires in-depth knowledge of analysis methods, data interpretation and the operation of the equipment. Therefore, it makes most sense to collaborate with the experts who have the necessary training to use the equipment.
In some cases, companies can also have direct access to use equipment that is easier to operate. 
There are three levels of collaboration with FOODHAY (Advanced, Excellence and Exploratory). You can read more about this on FOODHAY's website. The website also contains descriptions of the various equipment and who to contact about possible collaboration.
Holistic approach to food research
The investments in new research equipment will ensure a broad approach in the study of food to create the most value for both the food industry and society. FOODHAY offers research collaborations within four platforms, which are physically distributed throughout the country at the four research institutions:
Biomarker and Screening Platform.

Proteomic and Metabolomic Platform.

Food Biophysics Platform.

Sensory and Consumer Platform.
The upcoming issues of Plus Process will zoom in on each platform and show more examples of equipment, opportunities for corporate collaboration and results from collaborative projects.  
Collaboration and research
Examples of collaborations and research in FOODHAY.
At Aarhus University, some of the new equipment has been used in collaboration with other research partners and the company AmiNIC, which has developed a new biosensor technology to assess the shelf life and freshness of animal foods, including MAP-packaged minced beef, vacuum-packed steaks, fresh monkfish and salmon fillets. 
"To validate the technology's potential to become a fast, gentle and cost-effective tool for assessing freshness, thus reducing food waste we have used equipment from FOODHAY in sensory methods. The equipment included camera equipment for recording changes in the appearance of the food during storage as well as convertible tables for performing freshness assessments during storage under different conditions and for sensory profiling of selected products with a trained panel," says Postdoc Niki Alexi from the Department of Food Science at Aarhus University.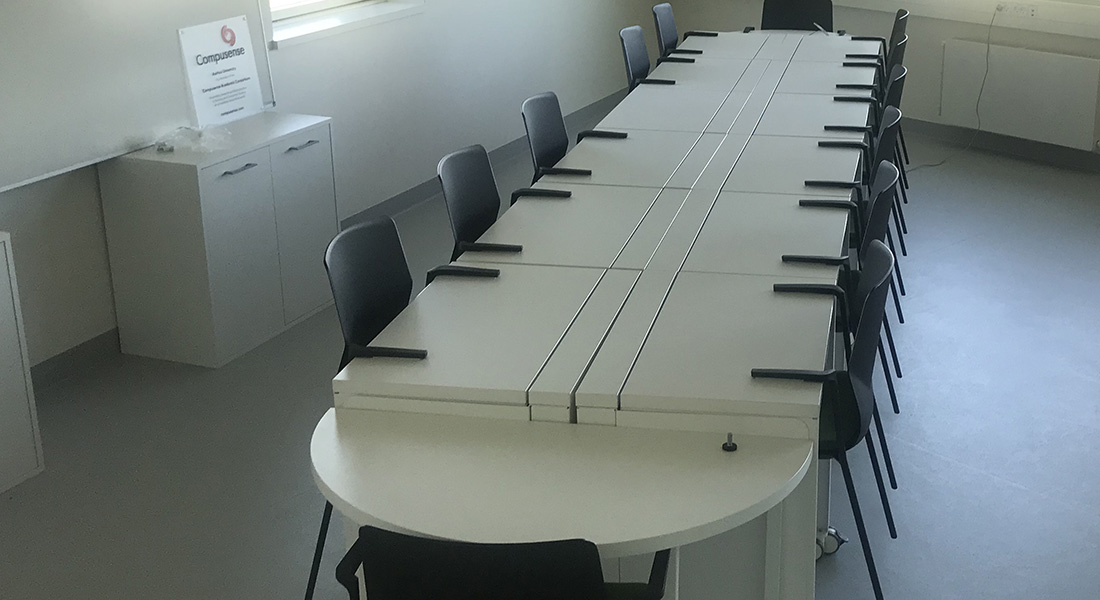 With the help of proteome analysis and bioinformatics, DTU is collaborating with CP Kelco and KMC to identify peptides with functional properties that are present in proteins from side streams from carrageenan and potato starch productions. There is a particular focus on antioxidants and emulsifying peptides, which are produced by enzyme hydrolysis of the proteins. ESR equipment, funded through FOODHAY, has then been used to investigate the rancidity stability of these emulsions. This has made it possible to identify which hydrolysates result in the most rancidly stable emulsions that are also physically stable.
"Emulsifying peptides made from protein-rich side streams from potatoes and other plants could replace animal emulsifiers such as whey protein in the preparation of emulsions like dressings.  It is an advantage if the emulsifying peptides also improve the rancidity stability of the food emulsions," says Professor and research group leader Charlotte Jacobsen from DTU National Food Institute.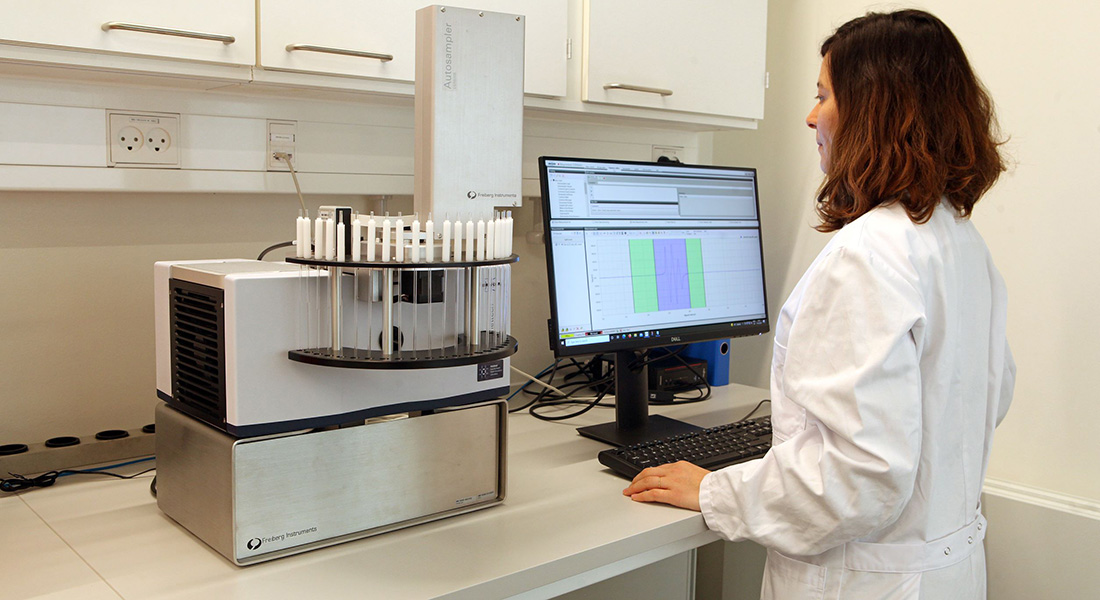 The Department of Food Science at the University of Copenhagen (UCPH FOOD) has used part of the FOODHAY grant to invest in a DNA and RNA sequencing instrument "Gridion". In addition, there are a number of other instruments, including robots that make the handling of samples easier and faster.
"With the new instruments, we can conduct much more detailed frontline research in microbiomes on a larger scale. We have been using the platform for two years now and have collaborated with several large food companies as a well as a number of start-ups. The equipment enables us to study entire bacterial genomes and provides us with a more in-depth knowledge of the properties of different bacteria. The research can be carried out on biological material that contains DNA and RNA, and the topics range widely, from taste, to shelf life and texture in food, to health and disease that has its origins in our intestinal microbiome," says Associate Professor of Microbiology Lukasz Krych, who is responsible for business collaborations involving the sequencing laboratory. 
Contact
Nanna Viereck, Deputy Head of research and innovation at the Department of Food Science, University of Copenhagen (UCPH FOOD),  nav@food.ku.dk
Lukasz Krych, Associate professor at UCPH FOOD, krych@food.ku.dk
Or
Communications officer Lene Hundborg Koss, UCPH FOOD, lene.h.koss@food.ku.dk
Facts
This is the first article in a series of articles from and about FOODHAY. The forthcoming articles will describe and show examples of equipment, opportunities for business collaboration, and results from collaborative projects.