Come to Beverage Day and learn about innovative drinks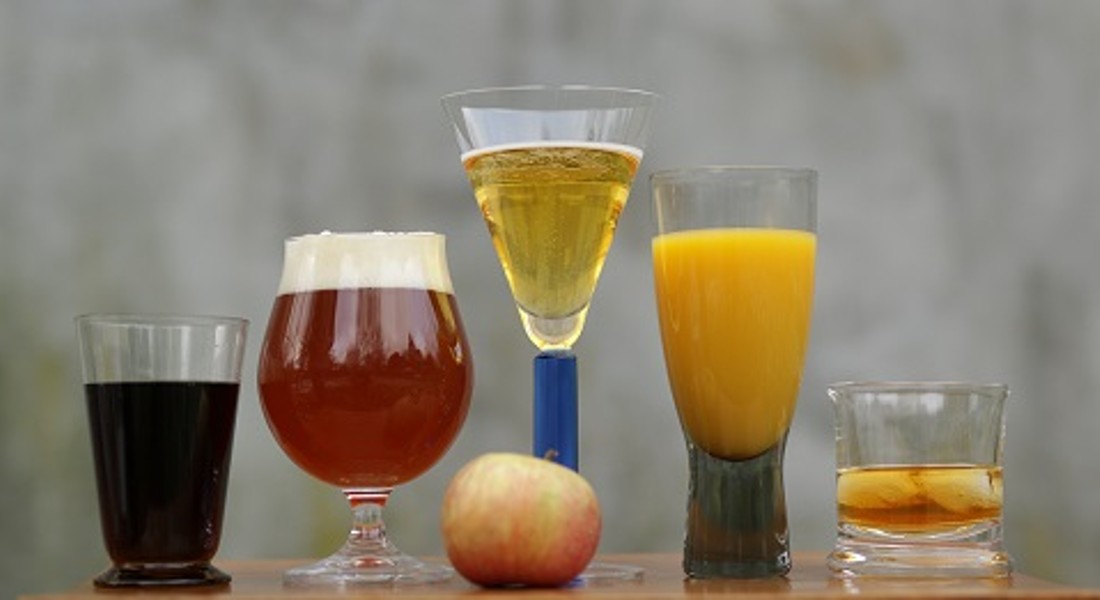 There has been enormous development in the beverage industry in recent years, with both small and large companies focusing on developing products with new properties and experimenting with taste, yeasts, local ingredients and brewing methods.
The experiments call for engaging with the latest food science research and not least collaboration between the beverage industry and researchers. Therefore, the Department of Food Science (FOOD), the Danish Brewers' Association and FoodNetwork invite to Beverage Day on 1 June 2018 at the University of Copenhagen.
"The purpose of Beverage Day is to bring people from the beverage industry, food science researchers and students together to create new opportunities for collaboration that can benefit both industry and science. At the Department of Food Science we have exciting new knowledge that can help generate new ideas and innovation in the industry. Conversely, the industry can also provide us with some knowledge that we can use in our further research," says Professor Mogens Larsen Andersen from FOOD.
Mark the day on your calendar – a registration link will be included in the next alumni newsletter, which will be published in early May. You can sign up for the alumni newsletter here (in danish). Beverage Day will be held at the University of Copenhagen's Frederiksberg Campus, Thorvaldsensvej 40, and anyone with a professional interest in beverages is welcome. The introductory part will be in Danish, after which there will be two parallel tracks – one in Danish and one in English.
Ingredients are studied up close to improve taste and shelf life
One of the topics the food scientists are currently dealing with is what effect the ingredients in beer have on its shelf life.
"We have a few articles that look at how the composition of proteins and minerals in the beer affects the shelf life. It is completely new knowledge based on the results of current PhD projects," says Mogens Larsen Andersen.
There will also be presentations about how the raw materials affect the aroma of fruit wine and what happens if you start using a different type of fruit than usual.
"It is something quite new in food science that we are beginning to look at what it means for the end product if you use different apple varieties and that you more systematically characterise how the different types and varieties of fruits affect the final aroma profile. By mapping this, we have also come to understand some of the key components that are important for the taste. It is an area that is developing rapidly right now," explains Mogens Larsen Andersen.
Master brewer programme
The Department of Food Science collaborates with the Scandinavian brewers' associations to run the master brewer programme, which partly takes place at the Department of Food Science and partly at the Scandinavian School of Brewing. Read more about the programme.
Beverage Day is sponsored by FoodNetwork.