Beverage Day: 25 March '21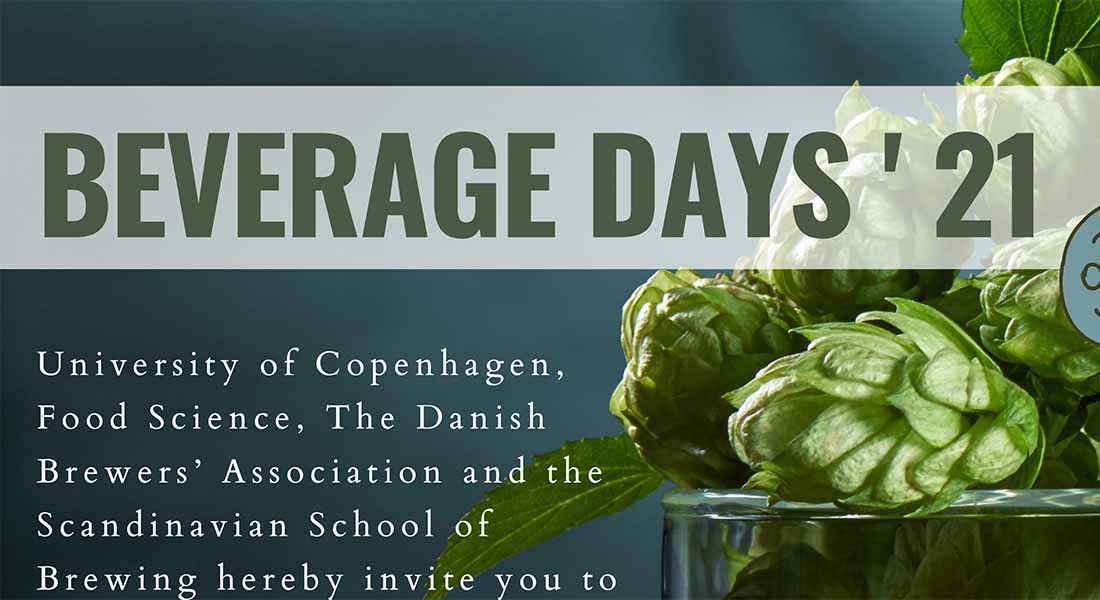 The Department of Food Science at the University of Copenhagen, The Danish Brewers' Association and the Scandinavian School of Brewing invite you to attend Beverage Day online: webinar between food scientists and the beverage industry on March 25 from 4 PM to 6 PM.
Mashing and spent grains
Programme

16:00 - 16:05 Welcome
Mogens Larsen Andersen (KU FOOD)

16:05 - 16:30 Optimization of beer brewing by monitoring α-amylase and β-amylase activities during mashing
Raimon Parés Viader (Glycospot Aps)
16:30 - 16:55 The copper binding during mashing
Marcus Pagenstecher (KU FOOD)
16:55 - 17:05 Break

17:05 - 17:30 Bread as an ingredient
Morten Ibsen (Husbryggeriet Jacobsen)
17:30 - 17:55 Processing of spent grains to give food ingredients
Tim Hobley (DTU FOOD)
17:55 - 18:00 Final comments

The event is free of charge, but registration is needed. REGISTER for the event. There is a limit of 100 participants.

Deadline for registration is 22nd March 2021.



Next Beverage Day webinar:
Thursday 23rd September, 16:00 – 18:00.
Registration deadline: Monday 20th September.

The program and link for registration will become available later in 2021.